24" Dry Erase Prize Wheels
Ø60cm Prize Wheels
Spinning Wheels
Fortune Carnival Wheels

This 24" (Ø60cm) Adjustable Floor Dry Erase Prize Wheel features an adjustable tripod stand for height adjustment to meet your need. It is perfect for holiday activities, trade shows, carnivals, annual meetings, parties etc.
Features:
6-20 customizable slots for logo or text.
Top pointer "clicks" between each prize slot, creating exciting sounds.
Detachable pole for easier storage and convenient assembly.
Adjustable tripod and for height adjustment.
Specifications:
Wheel Diameter: 24"(600mm)
Magnetic centre logo disc: Ø140mm
Prize Wheel Height (including tripod stand) (approx): 1150mm-1500mm
Materials: Dry erase acrylic board with PVC foam base, metal tripod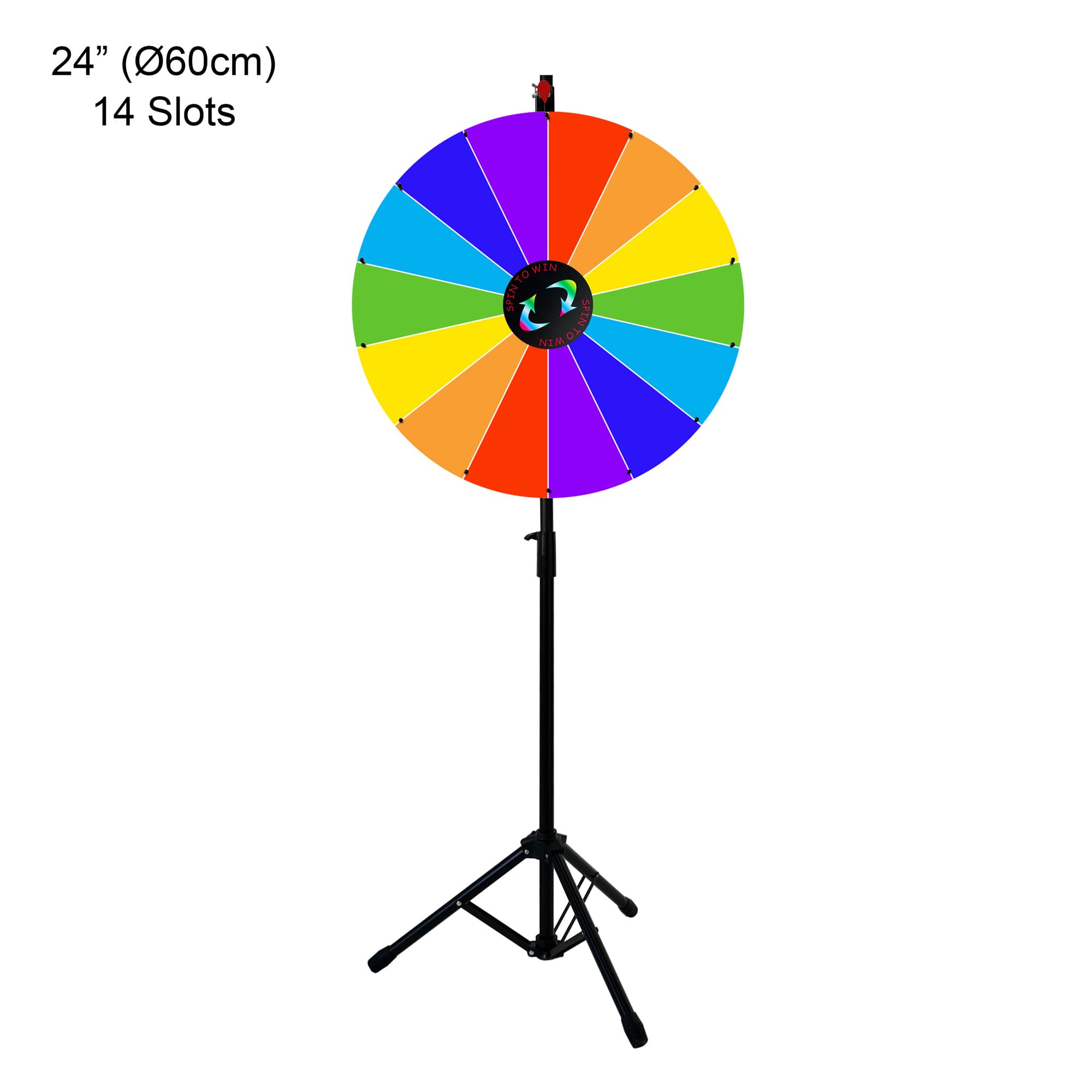 Prize wheel with 14 slots (borderless design)
Prize wheel with 18 slots (black border design)
Prize wheel with 20 slots (black border design)
---