Full-View Staff Photo Boards
Employee photo boards
Team photo boards
Information sign boards
Looking for an elegant way to display your staff photos or team members? Look no further than our selection of photo boards!
Our range includes staff photo boards, employee photo boards, team photo boards, member photo display boards, teacher wall boards, and information sign boards, so you can choose the perfect option for your needs.
Crafted from high-quality acrylic with stainless steel mounts, our photo boards are built to last. With three background options to choose from - clear, white, and black - you can find the perfect match for your decor. Plus, we offer the option to add name pockets under photo holders for added convenience.
Our photo boards are not only easy to update in the future, but they also provide a versatile combination of display options. These eye-catching, professional photo boards are perfect for schools, colleges, universities, hospitals, councils, hotels, leisure clubs, and many other company reception areas. Elevate your space with our stunning photo boards today!
Product Features:

Back panel made of 4.5mm thick acrylic in three color options: white, clear, and black,flush mount on the wall using stainless steel caps for a secure installation
U-shaped clear acrylic photo/sign pockets that are easy to update in seconds at any time
Available pocket sizes include 2"x3", 3"x4", 4"x6", A5, A4, and A3
Various combinations of pocket sizes and layout options to choose from
Contemporary, clean look that is perfect for enhancing the aesthetic of schools, colleges, universities, hospitals, councils, hotels, leisure clubs, and many different company reception areas
Easy to update photos to keep your display fresh and up-to-date.

15x4"x6" Staff Photo Board with white background
Elevate Your Workplace with Professional Photo Boards for Staff and Teams

Keep Your Staff Connected with Elegant Team Photo Boards
Create a Lasting Impression with High-Quality Staff Photo Boards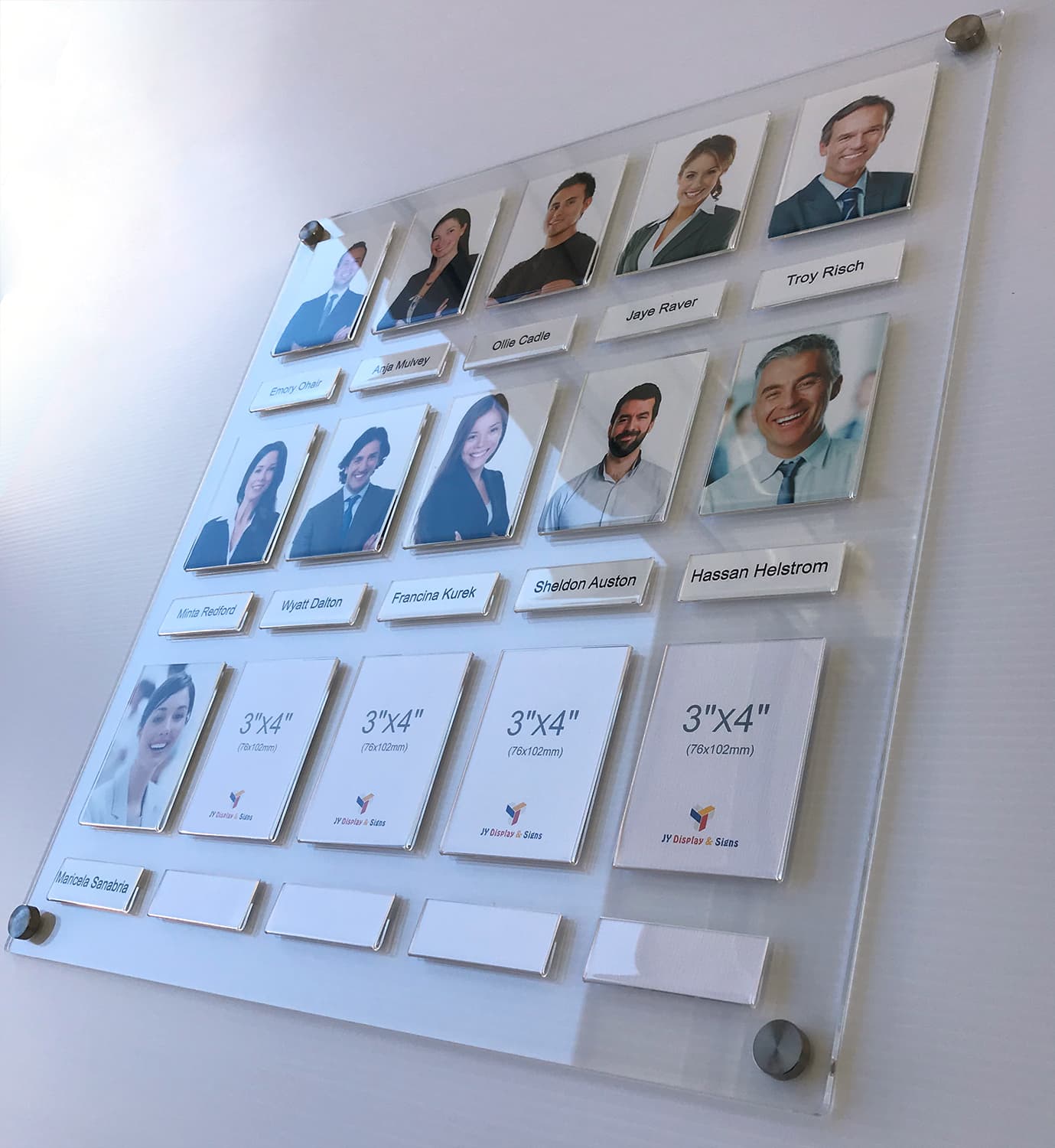 15x2"x3" Team Photo Board with name tag, clear background
Showcase Your Team's Success with Eye-Catching Photo Display Boards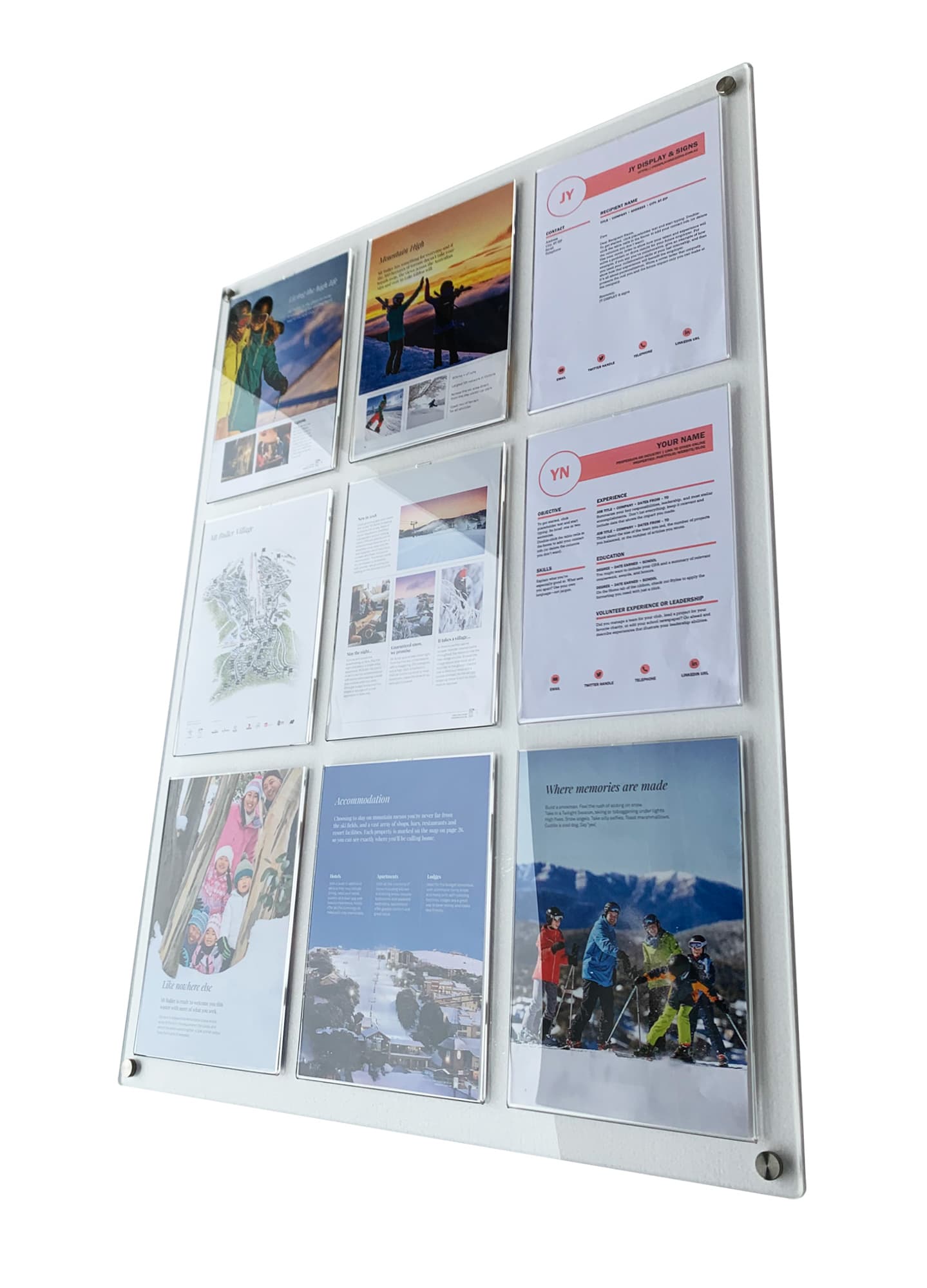 9xA4 Acrylic Sign Board

Custom-made A4 Sign Board, black background
Impress Your Visitors with Information Sign Boards in Stylish Designs

Multi-pocket acrylic sign board, clear background
Stay Organized and Efficient with Practical Information Sign Boards